Councilwoman Is Required To "BUY" Access To City Files
ANGELA PEARSON IS A SERIOUS G.O.B. STOPPER!!!!
Over the weekend and into Monday, Councilwoman Angela Pearson hit the City Manager and several local businessmen hard, with requests for investigations going to the Highway Patrol, FBI, and the Security and Exchange Commission. KFVS ran a report at the 6pm and 10pm news on Monday night as well.
But one of the things that caught my eye in all of this is that Pearson reported that Poplar Bluff's City Clerk did not freely give the requested information to her.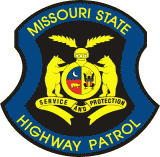 QUOTES FROM "ANGELA PEARSON, PB CITY COUNCIL" FACEBOOK POST
When I requested this information, I met some of the most ridiculous animosity from the City Clerk and the City Manager. They wanted to charge me for the information I had requested although I needed that information to do my job as a council person!

I even came up there to research the information myself and was denied access to the records by the City Clerk and the City Manager!!!

I informed them that I should have the right to review any information that I need to so that I can be knowledgeable in this role in which I am making very important decisions- and I was ignored!

I received an email after all of that asking that I pay $324.00 for the information before I could receive it.

Invoice & Receipt For Requested Information
I've run into this head on for years. For instance, earlier this year when the City was voting on a contract issue, I requested a copy of the contract on a Thursday when the agenda showed up online regarding it. After a request by phone call and email to get the info before the council meeting was denied, I went to City Hall on Monday 5 hours before the vote. The City Clerk told me she didn't have time to give me a copy of the contract because she'd come to work at 6:30 working on the council packet that morning and was too busy. I said, "But the contract is in that stack of council info right there, all you have to do is put it in the copier and press a button." She told me she was too busy to do that and she had 72 hours to provide the information. I received an email the next morning stating the contract was available for pickup.
I can see how she treats me that way because I've openly called for her to be fired! But how is it that a duly sworn in City Official has to pay to have access to the records containing information pertinent to her job? And how is it that a City Clerk and City Manager can have seemingly unfettered stonewall power?
But the story gets even worse as I've been asking Ms. Pearson over the past 12 hours about this specific issue and I've compiled the following timeline:
Pearson requests to see information to perform her elected job
City Clerk denies Pearson's request for information
Pearson goes to City Hall and requests access to the files and/or file room to look up the information herself
She is, again, denied
Pearson makes Sunshine Request for the information she is looking for
City Clerk sends Pearson an invoice for the City Manager, City Clerk, Financial Director and Municipal Utilities time
Pearson pays the $324.91 invoice
City Clerk emails the scanned documents to Pearson
At City Manager's direction, City Clerk emails Pearson's documents to ALL City Council members
Pearson states this all started when City Manager Bagby announced at a recent council meeting that the Insurance Fund is upside down by over $1.5M (video below). She started digging into the information and came up with more questions than answers so she decided to request some additional documents.
Please tell me I'm not the only one that sees a huge conflict of interests here. The City Manager and City Clerk are both partially responsible for this insurance mess and then attempt to prevent Pearson's access to the additional information. How can we, the citizens, have any semblance of transparency in local government when the elected city leaders are denied transparency.
RISE UP POPLAR BLUFF!!!! DEMAND TRANSPARENCY!
It is beyond my comprehension that the City Clerk and the City Manager, both employed by the City Council, would deny a council member's request for information and then charge them for the info. This city is completely out-of-control. This must change!
Go Angela!
VIDOE: If you would like to hear Bagby's explanation of the Insurance mess that started Pearson's inquiry, watch the video starting around 23:55.